Ansaldo Energia News: NEK's top management visiting Ansaldo Nucleare
News. Stane Rožman, President of the Management Board of the Krško Nuclear Power Plant, expressed his satisfaction with the cooperation: "Ansaldo Nucleare successfully implemented a demanding and extensive project in Krško – a specially reinforced bunkered building with additional tanks and systems that provide the possibility of an alternative long-term heat removal. The project meets the highest safety standards and further increases the resilience of the power plant to extreme external natural impacts and events. The Ansaldo Nucleare team was focused on the project execution and demonstrated a great deal of competence and accountability."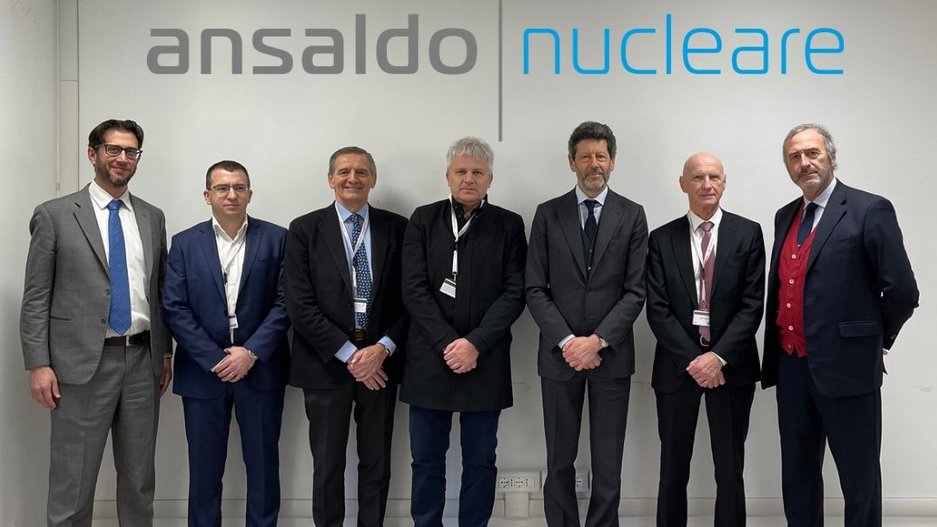 "As Ansaldo Nucleare, we are proud of our involvement in this complex and multidisciplinary project to further increase the ultimate safety of the Krško Nuclear Power Plant, which will ensure clean energy for many years to come" said Ansaldo Nucleare Chairman, Roberto Adinolfi "The success of this project was also achieved through a close collaboration with local companies, creating a dynamic team that we are sure will represent a consolidated added value for future local and international challenges."
The project, whose contract has been signed in 2017, was divided into the following main activities: design and realization of a Bunkerized Building (BB2) including auxiliary systems (HVAC, Fire, Lighting etc.; design, procurement installation and commissioning of Alternate Safety Injection System, Alternate Emergency Feedwater System and Emergency Electrical System.
This complex and high-level program represents one of the most complete and consistent responses of the nuclear industry to possible critical safety events.