Ansaldo Energia - 170 Years Young
News. Therefore, we decided to celebrate the 170th Anniversary of this innovative spirit with this Calendar, placing it within the reality of our Company.

Ansaldo Energia embodies in its name both the initiative of its founder and the strength of something that is neither created nor destroyed, but transformed, namely Energy. With our technologies, our products, the innovation and skills of our people, we want to respond to the challenges that the present places before us. Challenges that today respond to the name of Energy Transition, challenges that require a prompt response.
We have solid roots in our past and the ability to design the energy of tomorrow.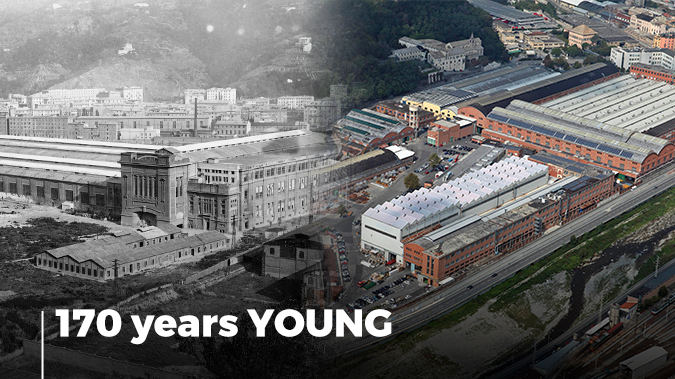 Ansaldo Energia headquarters, 1920s / Ansaldo Energia headquarters, nowadays