Hitachi Energy rated among top 5% of most sustainable companies
Press Release. The EcoVadis Gold Medal reflects the quality of the company's sustainability management system, providing holistic sustainability ratings service of companies, delivered via a global cloud-based SaaS platform. This rating puts Hitachi Energy in the top 5 percent of companies in all industries and top 1 percent of companies in its industry assessed by EcoVadis. Sustainability has become a critical issue in today's world, and companies are being held to higher standards when it comes to environmental, social, and governance (ESG) performance.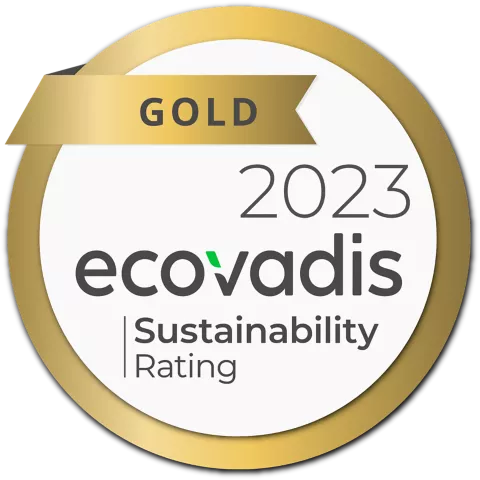 This rating recognizes the importance Hitachi Energy places on this global issue. The company's Sustainability 2030 plan embodies this acknowledgment as it works toward contributing to a more sustainable society, aligned with the UN's Sustainable Development Goals.
"The EcoVadis Gold Medal affirms our commitment to socially and environmentally responsible business practices that are advancing a sustainable energy future for all," said Claudio Facchin, CEO of Hitachi Energy. "Sustainability is embedded in our purpose, and this rating gives us, our customers, and partners additional confidence in our sustainability performance as a leading technology provider."
Recognizing that the energy landscape is in transition and the shift is accelerating, Hitachi Energy's operations focus on sustainability is crucial for growth and long-term success. As the pioneering technology leader, Hitachi Energy collaborates with customers and partners to enable a sustainable energy future – for today's generations and those to come.