ABB to open $150m robotics factory in Shanghai
China Daily. It will be the most advanced, automated, and flexible factory in the robotics industry worldwide – a center where robots make robots, said Sami Atiya, president of ABB robotics and discrete automation.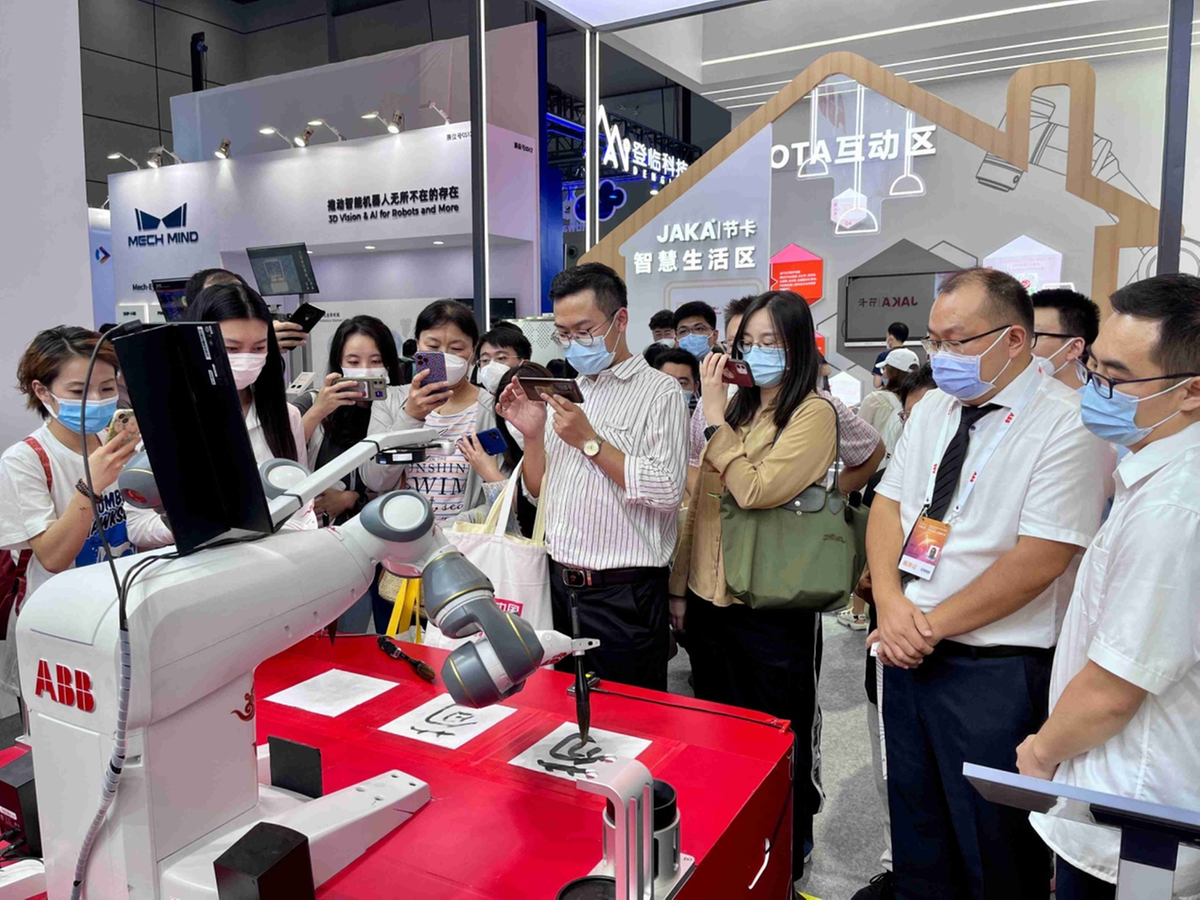 "The new facility will also host an onsite research and development center, which will help accelerate innovations in artificial intelligence, and an open innovation hub where we will collaborate with customers to co-develop tailor-made automation solutions," he said.
Under the ABB plan, the new factory will deliver high-end manufacturing solutions for Asia and part of the group's comprehensive value chain in China: from research to sales and services.
"Robotics can bridge labor and skills shortages, while giving companies a greater degree of flexibility. We have seen much of the current demand for automation coming from new sectors and companies that previously hadn't considered it," said Atiya.
One example is the flexible automated pharmacy built by ABB for Shanghai Seventh People's Hospital. A robot can dispense medicines to patients 50 percent faster in a busy inpatient pharmacy, making the whole process traceable, while simplifying the inventory management and, ultimately, reducing the labor intensity of medical staff so that they can do more valuable work.
Eager to enhance its growth strength, China issued a guideline for the robotics industry for the 14th Five-Year Plan period (2021-2025) in December 2021. The country will strive to become a global hub for robotics innovation by 2025, putting together a group of leading enterprises with international competitiveness and forming several industrial clusters with an international influence.
"As we are at a tipping point in adapting virtual world simulation, design, and collaboration into real and practical advantages for businesses, we are constantly looking at the latest in virtual technology and artificial intelligence," Atiya said, adding the group will continue to create solutions that combine robotics powered by artificial intelligence with management and programming software that is simple and easy to use.
China's new round of reform and opening-up will encourage global companies from the high-end manufacturing sector to further transform traditional industries with smart manufacturing in the country, said Wang Wen, executive dean of Chongyang Institute for Financial Studies of the Renmin University of China.
China's actual use of foreign capital surged 17.3 percent on a yearly basis to 798.33 billion yuan in the first seven months of 2022. The growth rates for high-tech manufacturing and high-tech services were 33 and 31.8 percent year-on-year during the seven-month period, statistics from the Ministry of Commerce showed.